BFF.
Or in other words, best friends forever.
There's something very intimidating about the phrase. It seems to indicate some sort of commitment, some sort of mutual affection. Saying the words too soon can bring an early death to a relationship.
Last year I met a really fun girl who seemed to just love hanging out with me. After several weeks of hanging out all the time, she pronounced me her BFF.
I remember feeling like, "Whoa. I guess I better start being a BFF."
But it turned out that she was really just infatuated with me. After a few more weeks, she disowned me. As in, she quit answering my phone calls, wouldn't make eye contact with me at church, and even defriended me from Facebook.
Now that's low.
It stung me pretty bad. Those words mean something to me, and I was committed to the friendship. I seriously went through the whole mental processing of "what did I do wrong?" and "why did this happen?"
But anyway, that's a story for another day (or never). What's interesting is that now I have a new BFF. And what's cool is the way this relationship developed. We've known each other for over a year. We've always been friends, but over the months, as we've hung out together and gotten to know each other more, we've built connections. We've discovered things we have in common that we didn't notice at first. We've learned each others flaws and we've learned to laugh at them (okay, so she's usually laughing at me).
This is a friendship that began with no expectations, and grew very naturally from there.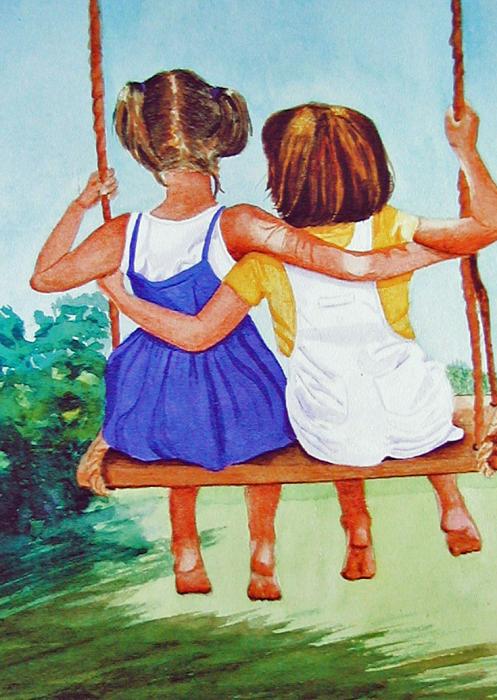 Besides building slowly (which is quite different from the previously mentioned friendship), I don't feel like I have to be the leader/coordinator/instigator in this friendship. Which is really really nice. She's ambitious, responsible, and positive. I'm not trying to pull her out of her shell.
And she makes me want to be a better person. She's inspiring and admirable and amazing. The other girl was so much fun, but she didn't push me to improve myself.
It's so easy to put all this into a blog post. I can tell the whole world she's my best friend. And yet, for some reason, saying that to her is frightening and panic-inducing. It makes my palms sweat and my heart race. What if it changes the friendship? What if she's not ready for that? What if it scares her off? What if (gasp) she doesn't feel the same?
Silly, right?
And funny too.
What do you think? Do those three little words mean anything anymore? Or is it just me?
Oh, and chances are, she'll be reading this blog post...