I am no longer an army wife.
Isn't it exciting???
Before you start to wonder what's happened, the short, simple, and sweet is that my husband came home last night FOR GOOD. He's not on leave. He's not visiting. He's not ACTIVE. My husband is a civilian again.
While we've seen him several times since his deployment a year ago, there was a different feeling all day yesterday knowing that he was really coming home this time. For the first time ever, he's moving into this house and he's going to live here with us (we moved into the house the same day he got activated last May). Yet I know we were one of the lucky ones, because we got to have him home on leave many times since his deployment.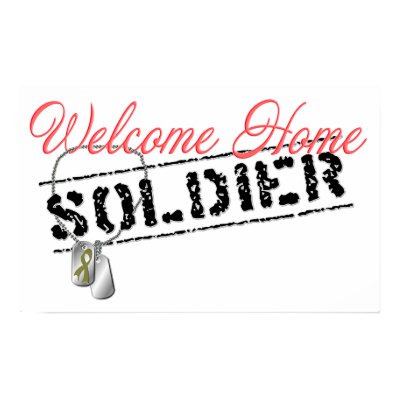 Thank you, Uncle Sam, for letting his service be over!
Now I need to scrape the bumper stickers off the back of my car. Or maybe just put on a new one.