I'm not a bumper sticker girl. I've had nothing on my cars for years, except for my car magnet that advertises my English business.
But lately I've been wanting a special bumper sticker to show the world how proud I am of my husband. I haven't really gone searching for it, just kind of waited for it to jump out at me. Well,
it hasn't. Until today.
My brother was kind enough to do a Google search (I mean, come on. Why didn't I think of that?) and found me over 500 AWESOME army wife bumper stickers on
zazzle.com
. Seriously, I've spent the last half an hour crying over these bumper stickers. I wish I had 20 cars so I could buy them all. (Let's be honest, I can't put 20 "Army Wife" bumper stickers on my car.)
Here are some of the ones I'm trying to decide between: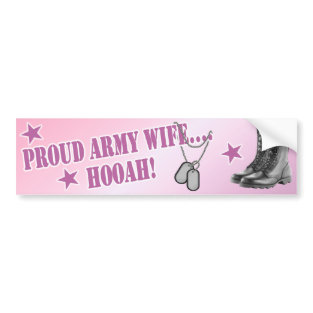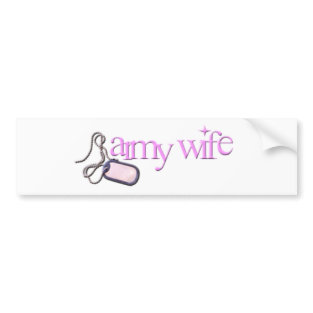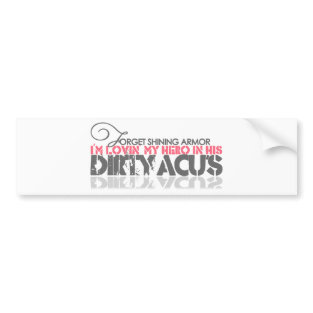 See why this is so hard??
Which one would you choose?